During the 2019-2020 summer campaign, Enrico Cresta, a maize producer and breeder who is a member of Bioleft and the Cambio Rural group "Pampaorganánica Norte", carried out a participatory evaluation trial of different maize genotypes in his Altos Verdes field under organic conditions, to the south of Córdoba.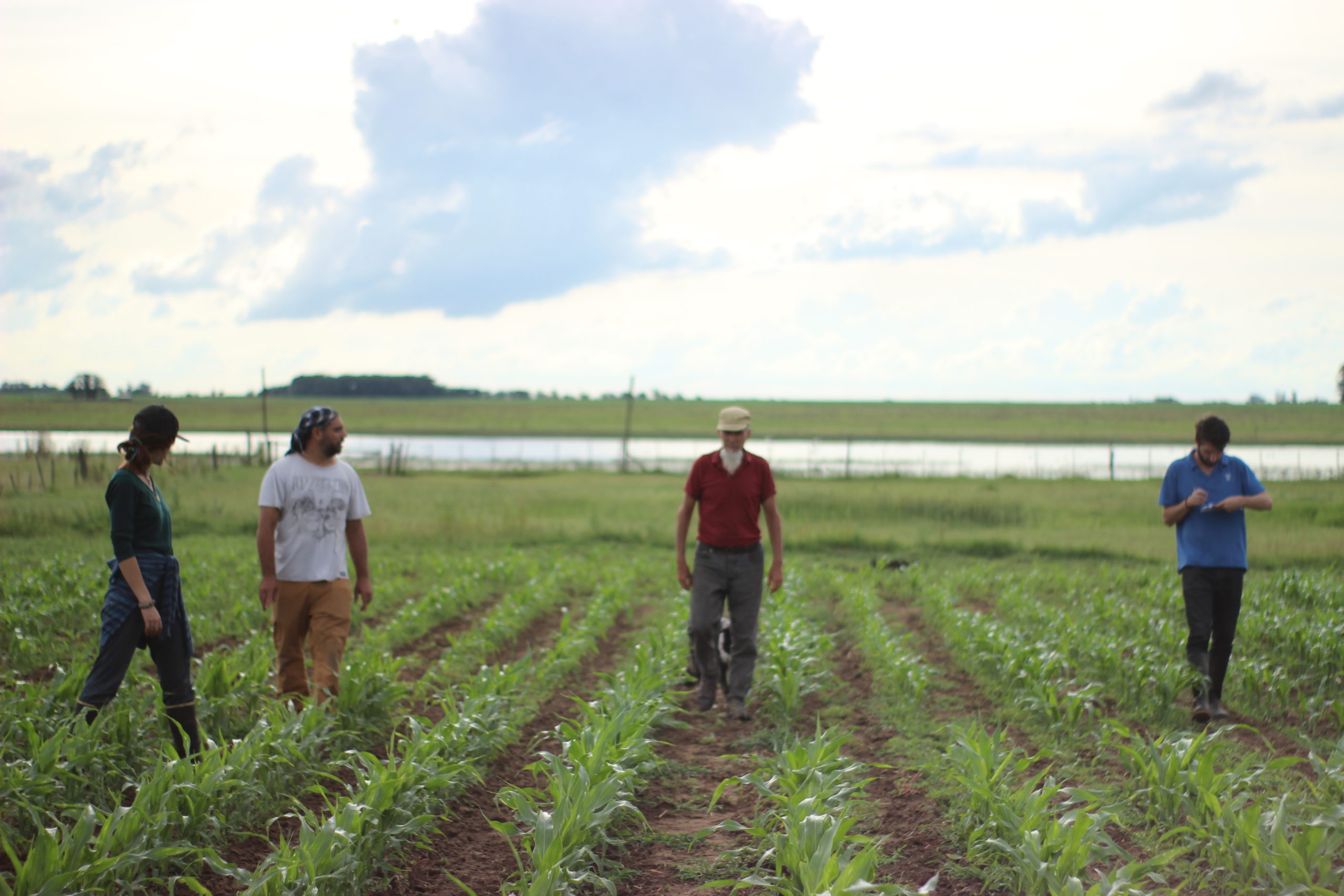 The materials to be evaluated, all non-GMO corn, had been selected in the previous campaign at the INTA Pergamino EEA within the framework of the "Program for the genetic improvement of non-GMO corn for organic and agroecological production", directed by the agronomist Daniel Presello. These were:
four hybrids: INTA ND, INTA 4764, INTA 1712 and INTA 1229;
a synthetic open pollinated variety: INTA Candelaria Duo;
and an intervarietal hybrid: INTA AxB
In addition, Enrico also planted his own variety, Original Plus, free of GMOs (<0.1%), which he has been developing within a participatory breeding project (PPB) coordinated by Bioleft. The trial included Dow 1522 corn as a control, a simple non-GMO hybrid commonly used in the farm's organic corn production. The evaluation criteria were defined in a workshop held at the EEA INTA Pergamino. The yield of each genotype and the percentage of standing plants at harvest were quantitatively evaluated, and they were qualified by qualitatively evaluating different attributes or behaviors at a certain moment of the productive cycle. These were the implantation, the homogeneity of the culture, the damage by Lepidoptera, the angle of insertion of the leaves, the height of the plant, the resistance of the cane to breaking, and the behavior under competition.
The highest yield observed was that of the INTA 1229 hybrid, reaching 52 qq on average, and the lowest was that of the Original Plus variety, with 22 qq on average; while the yields of the other genotypes were more similar (between 35 and 43 qq).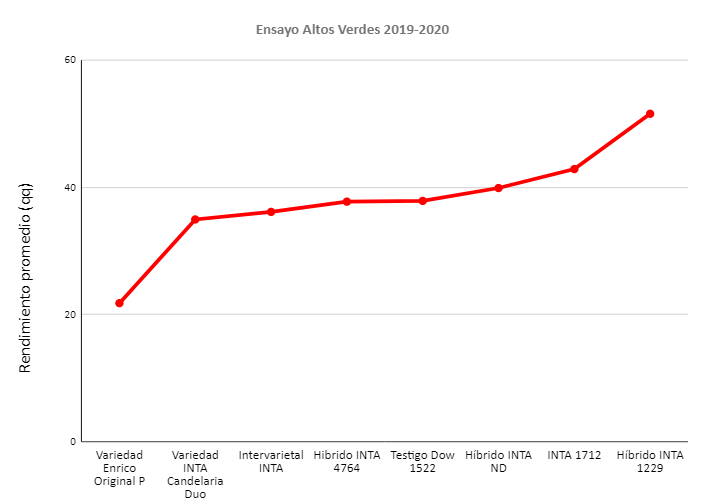 It is noteworthy that the only genotype that preserved all its standing plants at harvest was INTA 1229, followed in order of importance by INTA ND with 90% of standing plants on average, INTA 1217 and Dow 1522 with 74%. The rest varied between 35% and 59% of plants standing at harvest on average.
The qualitative observations scores were averaged and a ranking was made that, from highest to lowest preference was: INTA 1229 and Dow 1522 sharing the first place, INTA 1712 and the intervarietal hybrid INTA AxB sharing the second place, INTA 4764, the INTA ND, the INTA Candelaria Duo, and finally the Original Plus.
The test carried out is of importance since there is little contribution to the knowledge about the behavior of the seeds available in the market under organic management. In addition, it allows to give an idea of which genotypes can be useful as a source of variability for a genetic improvement for organic conditions.
| | | | |
| --- | --- | --- | --- |
| Genotype | Average qualitative ratings | Average yield (qq) | Average % standing plants at harvest |
| Dow 1522 | 10.17 | 38 | 74 |
| INTA 1229 | 10.17 | 52 | 100 |
| INTA 1712 | 9.33 | 43 | 74 |
| INTA AxB | 9.33 | 36 | 59 |
| INTA 4764 | 8.67 | 38 | 35 |
| INTA ND | 8.50 | 40 | 90 |
| INTA Candelaria Duo | 8.33 | 35 | 48 |
| Enrico Original Plus | 7.67 | 22 | 55 |