Bioleft is an initiative developed by an interdisciplinary research team, made up of people with backgrounds in economics, agronomy, environmental science, genetics, law, collaborative research and communication. We work to encourage the development of transformations that are more sustainable and inclusive. The project was created by the Research Center for Transformation (CENIT) together with the STEPS Centre, within the framework of the global project Transformative pathways to sustainability.
Anabel Marín
I am a researcher on issues linking innovation, science, technology and development. I am interested in the use of multidisciplinary approaches to address issues of economic and social development that are sustainable and inclusive, as well as the creation of products for dissemination. I work on transitions towards sustainability in industries related to natural resources, open science, private public linkages in agricultural biotechnology, opportunities for manufacturing innovation in Latin America, and the future of seeds in Argentina and Brazil.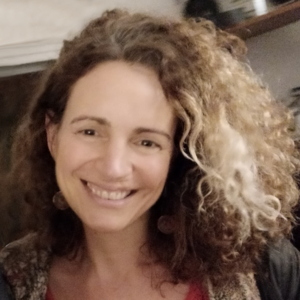 Almendra Cremaschi
I am an Agronomist, graduated from the National University of La Plata. I am interested in issues related to rural development and family farming, as well as multidisciplinary work and participatory methodologies to address complex problems such as sustainability. In 2015, I started an MA in Agrarian Social Studies (FLACSO) and joined the project team "Pathways to sustainability", where I work on seed sustainability.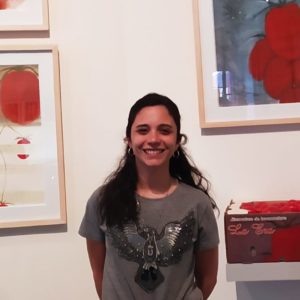 Patrick van Zwanenberg
I am an interdisciplinary researcher with a background in environmental sciences. Amongst other things I am interested in how innovation processes can better respond to social needs, democratic values and ecological realities.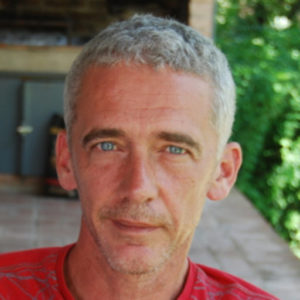 Julián Asinsten
I am an economist, graduated from the University of Buenos Aires. I work as a research assistant at the CENIT Foundation. I am interested in issues of economic development, technological change and innovation.
Pablo Martín Pérez
I am a software developer, graduated from the National Technological University. I am passionate about the free and open software movement, and music in particular. I'm interested in sociological, political and technological studies.
Gustavo Schrauf
I am Professor of the Chair of Genetics of the Faculty of Agronomy of the University of Buenos Aires (FAUBA). Director of the Farm "Cultivos del Sur" FAUBA. Agronomist U.N. Rosario, Magister Scientiae INTA-UNRosario, Dr in Agricultural Sciences UBA.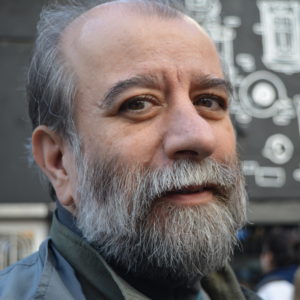 María Laura Bravo
I am an Agronomist, graduated from the National University of La Plata, where I teach Genetic Breeding and Socioeconomics. I work on aspects related to the approach of Rural Development. I direct extension projects and coordinate applied research projects with family agriculture organizations.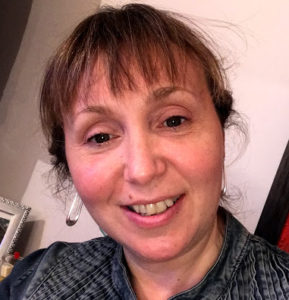 María Paz dos Santos
I am an agonomic engineer, graduated from the Faculty of Agronomy of the University of Buenos Aires (FAUBA), where I am assistant professor of Genetics. I am also an assesor promoter to a group of horticulturists within the Rural Change program. I am interested in working towards strengthening agroecology and sustainable, familiar and peasant agricultures.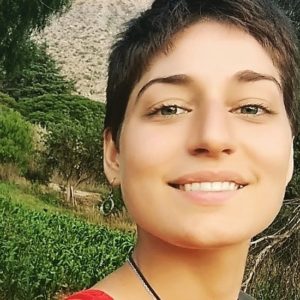 Enrico Cresta
I am an organic farmer in the area of ​​Río Cuarto, Córdoba, president of the Cambio Rural Pampaorgánica Norte Group and member of the Directive Commission of the Argentine Movement for Organic Production.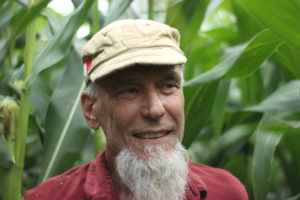 Florencia Chena
I have a degree in Administration, graduated from the National University of General Sarmiento, with an interest and diploma in Digital Marketing and Community Manager. I am the administrative manager and communicator of CENIT (Research Center for Transformation). I am interested in the management of changes in organizational structure and adaptations to the digital world.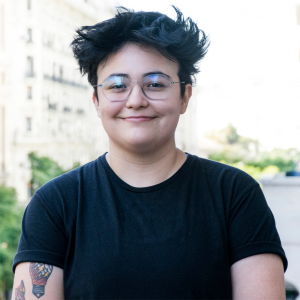 Selva Cuppari
Agricultural Engineer, Professor of Genetics, Department of Agronomy, UNS. In my main activity, I am concerned with teaching my students in a way where they feel that they can not only learn but also think, discuss and exchange ideas and knowledge. In addition, I am interested in connecting with producers who have a holistic vision of the environment in which they produce, those who understand that nature is not on the other side but that we are part of it. I feel agroecology as a philosophy of life. I wish that food could be seen as food to nourish us and not as a simple commodity.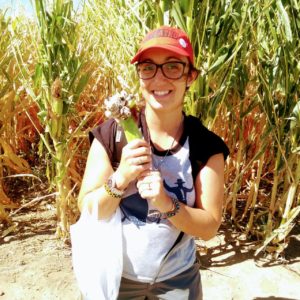 Eduardo Musacchio
I am an Agricultural Engineer, professor of Genetics at the Faculty of Agronomy of the University of Buenos Aires (FAUBA), co-director of the Study and Work Group with Qom communities in the Chaco region and part of the work team of the Participatory Guarantee System of FAUBA.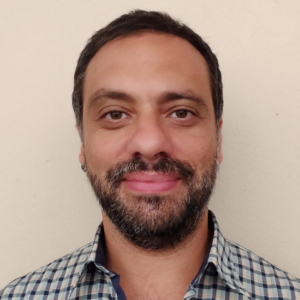 Cecilia Reyna
Soy mujer, mamá de dos pequeños, investigadora y docente. Coordino un equipo de investigación radicado en el IIPsi-UNC-CONICET (Córdoba, Argentina). Trabajo desde la Psicología, en diálogo constante con otros campos disciplinares y saberes en pos de contribuir a diseñar o mejorar políticas públicas. Estudio temas ambientales, particularmente, relacionados con prácticas de consumo y producción respetuosas con la tierra. Creo y apuesto a procesos de construcción colectiva y al desarrollo de la ciencia abierta.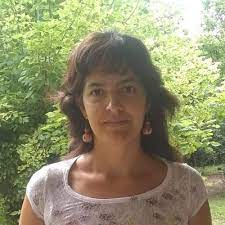 Marysol Vera
Soy estudiante de la Licenciatura en Biotecnología de la Universidad Nacional de San Martín. Me interesan los espacios de debate de ciencia y técnica, los avances de la tecnología, sus consecuencias y beneficios, así también el trabajo multidisciplinario.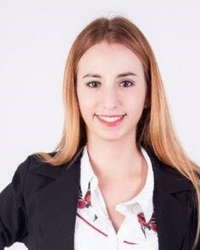 Cecilia Turza
Soy estudiante cursando el ultimo tramo de la Licenciatura en Gestión y Administración empresarial en la EEyN de UNSAM, y realizando mi practica profesional conocí los diversos proyectos en los que la universidad nos da la posibilidad a lxs estudiantes de participar como complemento de nuestra formación académica y adquirir y poner en práctica una visión multidisciplinaria e integradora en cuanto al abordaje de diversas problemáticas. De esa forma llegué a Bioleft y a principios de 2022 tuve la oportunidad de incorporarme como adscripta.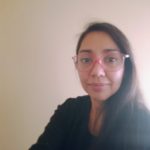 Marcela Basch
I am a Bachelor of Letters, journalist and teacher. Since 2013 I have researched and covered topics of collaborative economies and free and open culture. I am the founder and editor of the portal El Plan C, and co-organizer of the Collaborative Economy Week and the Comunes international conference.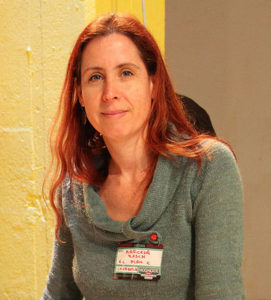 Tamara Perelmuter
I have a degree in Political Science from the University of Buenos Aires (UBA), a Master's in Latin American Studies from the National University of San Martín (UNSAM) and a PhD in Social Sciences from the University of Buenos Aires (UBA). I am a researcher at the IEALC (Institute of Studies on Latin America and the Caribbean), coordinator of the Study Group on Political Ecology from Latin America (GEEPAL) and member of the Rural Studies Group and the Study Group of the Social Movements of Latin America ( GER-GEMSAL) of the Gino Germani Research Institute. Professor at the Faculty of Social Sciences (UBA).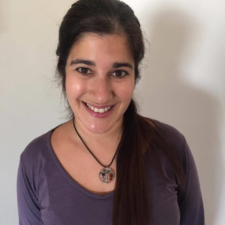 Mariano Fressoli
Sociologist and Doctor in Social Sciences from the University of Buenos Aires and Master of Arts in Cultural Studies at Goldsmiths College, University of London. He is an adjunct researcher at the National Council for Scientific and Technical Research (CONICET) and a researcher at the Research Center for Transformation (CENIT).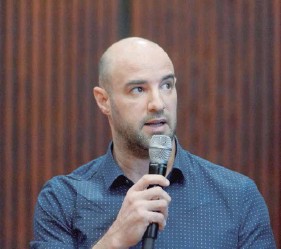 Claudio Demo
I am a family farmer. I manage a small, highly diversified farm (with agroecological parts) and one of my goals is to be self-sufficient in seeds (in coordination with colleagues) and I have made the greatest progress in obtaining and recovering corn seeds, such as Chucul, Dorado, Albinco, Quarantine, Frankenstein, etc. I also work as a teacher at the UNRC where I address social and productive issues. Agronomist and generalized in Rural Development (Master's degree in Chiapas).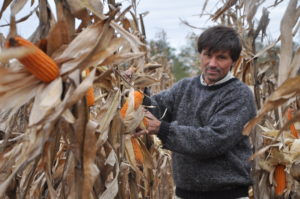 Milton Vélez
I simply try to be a farmer as a way to connect with the land and its rhythms, the act of doing agri-culture sometimes gives me the opportunity to be an observer of the wonderful archetype capable of manifesting the seed.
Alex Edleson
I am a biodynamic farmer dedicated to the production of vegetables, their seeds and improvement. Co-founder and farmer for the Valle Pintado Associative Farm (Community Supported Agriculture), and Trigo Limpio, a cooperative that collects and mills organic wheat. Member of the Seed Guardians group in El Bolsón. Since 2018 I coordinate the Biodynamic Seed Initiative in Argentina. I am the coordinator of the Constellation seed company.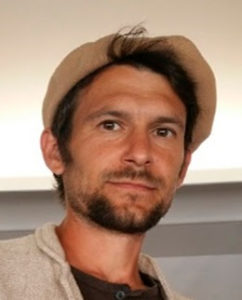 Conservation, Food and Health Foundation
 seeks to protect natural resources, improve food production and distribution, and promote public health in Asia, Africa, Latin America, and the Middle East through grants that support research or enhance learning and the generation of local solutions to complex problems. In 2019, Bioleft won a one-year grant to develop three field experiments.