On Monday, May 10th, we held a closing and conclusions meeting of the participatory evaluation trial of creole tomatoes carried out by Alex Edleson and Juan Martín Richter, farmers of the biodynamic seed company Constelación, whose data were recorded on the Bioleft platform. They were developed in the province of San Luis and in the AMBA region of the province of Buenos Aires.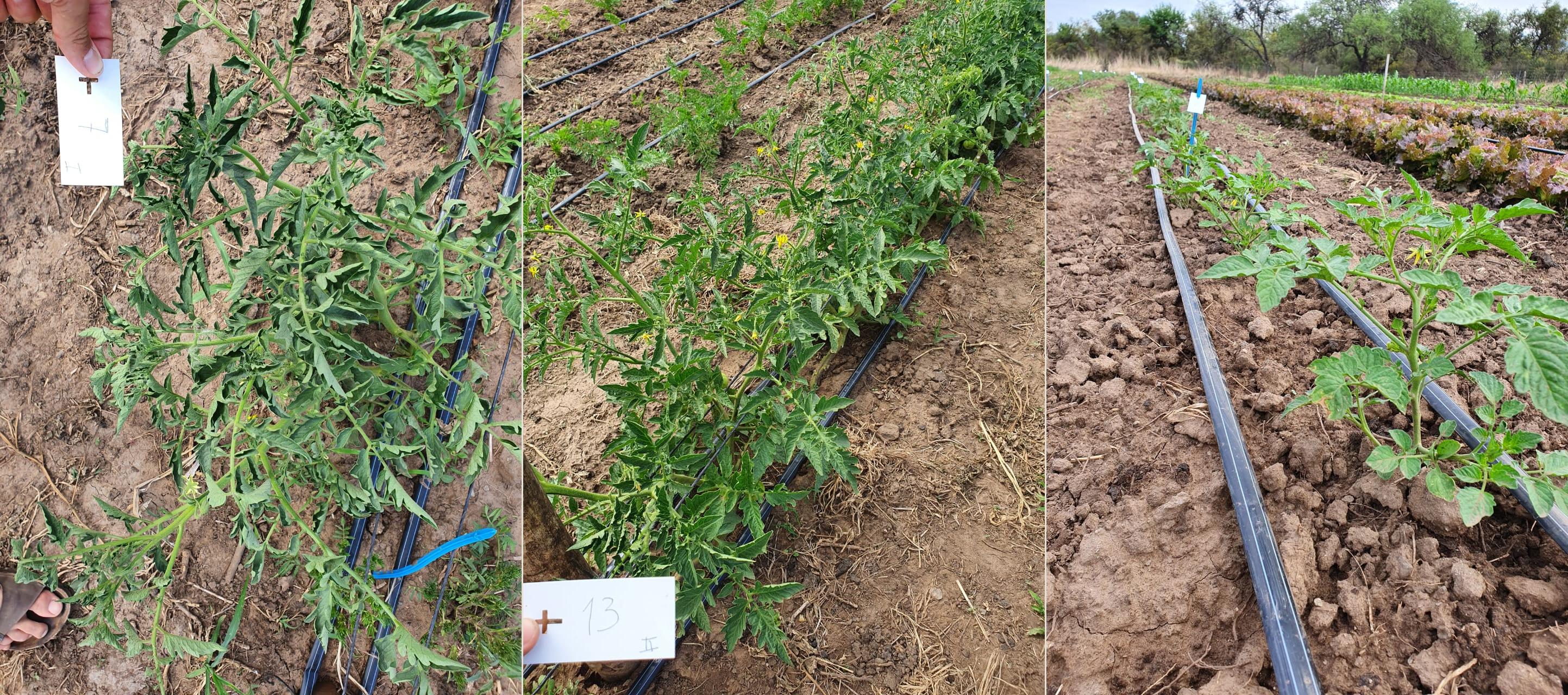 The materials sown were: 9 genotypes of creole tomatoes (identified by numbers) and the variety UCO18 as a control. The health, the uniformity of the crop and the fruits, the tolerance to water stress, the tendency of the fruits to split, the firmness of the fruits in plant, and different organoleptic attributes -such as sweetness, acidity, aroma, pulp consistency, intensity and persistence of flavor, thickness of the skin and the amount of seed- were cualitatively evaluated. Moreover, the total yields were quantitatively evaluated and the yields per plant were determined.
From the results obtained, 4 genotypes of preferred creole tomatoes with red and round fruit were chosen to continue their genetic improvement. In order of preference they were:
# 7, noted for its yield, fruit uniformity and fruit size; to improve taste and tolerance to water stress
# 56, noted for their flavor, fruit size, health and uniformity of fruit and crop; to improve firmness of fruits in plant
# 13, noted for their flavor, yield, tolerance to water stress; to improve health
# 60, noted for their health and performance; to imrpove tolerance to water stress and tendency to fruit cracking
Said genotypes are expected to be re-sown in the next season and to begin to make a selection of the individuals that present the best phenotypes for each case, taking care to establish a minimum number of plants to be selected to avoid an excessive loss of biodiversity. In addition, by making selection in different environments such as Los Molles (San Luis) and General Rodríguez (Buenos Aires) and combining seeds from both sources in the same pool, an open pollination population of sufficient variability could be obtained to achieve the adaptability to a relatively wide spectrum of regions of the country.