From Bioleft we invite you to participate next Monday in the opening workshop of the collaborative evaluation of tomatoes from To the rescue of the Creole tomato (FAUBA) and CódiGo TomATe (IICAR-CONICET).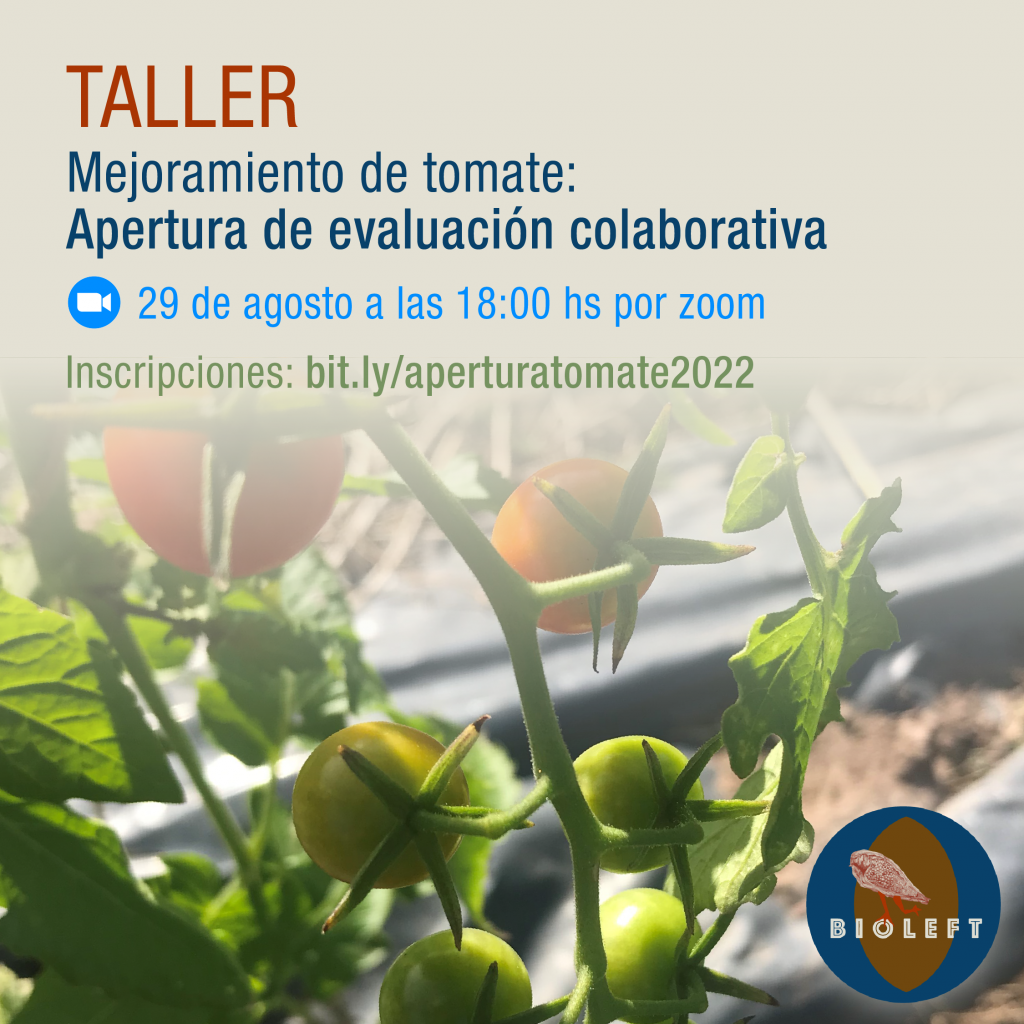 To participate, sign up at the following link: bit.ly/aperturatomate2022.
Gustavo Schrauf and Gustavo Rodríguez, researchers from both projects, will speak about their experiences and projections, and from Bioleft we will share the methodology that we will use to participate in the evaluation and what is important to observe in the crops.
Gustavo Schrauf: Full Professor of the Chair of Genetics at FAUBA. Director of the Farm "Cultivos del Sur" FAUBA. Agronomist UNR, Magister Scientiae INTA-UNR, Doctor in Agricultural Sciences UBA.
Gustavo Rodríguez: Independent Researcher IICAR-CONICET. Associate Professor FCA-UNR Genetics Chair. Doctor in Agricultural Sciences, Master in Plant Genetics and Agricultural Engineer (UNR).
We look forward to seeing you!