We share with you the corn harvested two farmers —one in Udaquiola (Ayacucho) and another in Las Flores, Buenos Aires— under the agroecological advice of @progisargentina. They correspond to the UPL Adelia variety, bred by farmer Milton Vélez in the province of Córdoba, which was transferred under the "open multiplication" agreement of @bioleft_. Thanks to these multiplications, this year almost 20 more producers will be able to sow this valuable variety.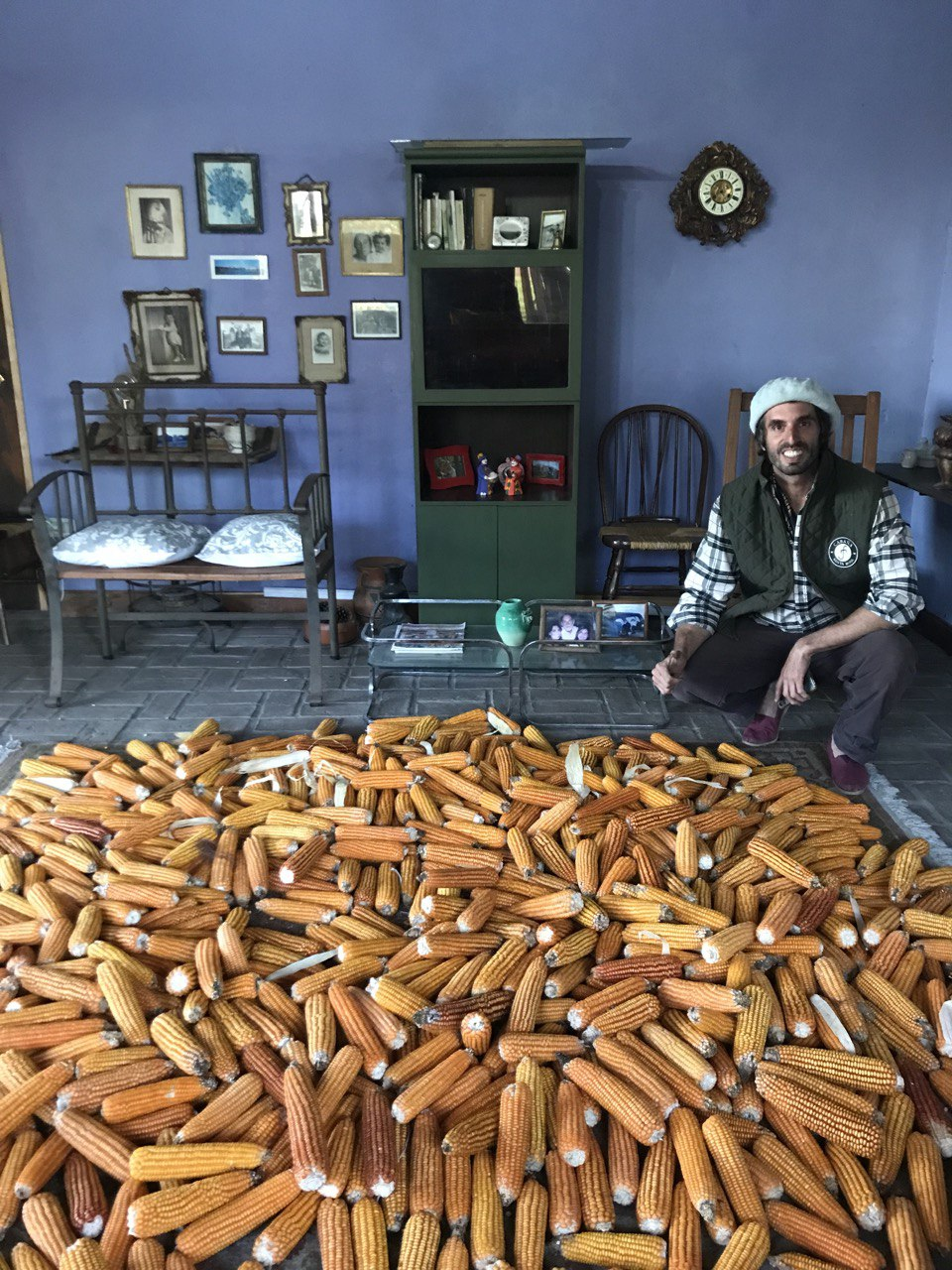 The great variability that exists within the variety can be observed, which makes the crop more resilient and suitable for agroecological production. In addition, we want to highlight the nutritional value of these varieties. In Milton's words, "the future of varieties is closing the circle with the final consumer, human or animal undifferentiated, and not simply because of an ability to save the cost of the seed; they must have their added value in the grain, in the nutritional quality".
We aim for this network of producers, producer-breeders and technicians to continue growing and the use of these maize to continue expanding.